We offer you a range of services that far exceeds what is necessary. We are convinced that close cooperation with you will help us to achieve our and your goals. Because only if you have all the information you need about our products and services you can market them optimally. In the following you will find some of our services. If you are interested in our products and business with us, please do not hesitate to contact us.
Only those who know the product and its advantages can use or market it properly.
For this reason, we offer you training courses that are perfectly tailored to your needs. Your sales team will learn all the advantages of Anton Hipp products and their manufacturing process.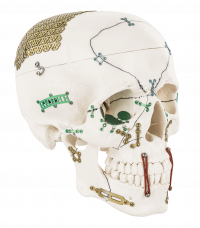 Further training for Operating room personnel
Perfect handling of the instruments and implants used is the key to a successful operation. We are a technology-oriented company that constantly strives to make further developments to the product for the benefit of the user. For this reason, we offer advanced training for operating room personnel in order to train them in the use of the new products on the one hand and to discuss with the users the possible potential for increasing user-friendliness on the other.
No matter whether you are attending a trade fair, taking part in a conference or organising a meeting, we are happy to support you with our know-how and thus make your event a success.
Our company itself is represented at many international congresses and trade fairs, to which we would be pleased to invite you. So you are always informed about the latest product innovations and stay up to date.